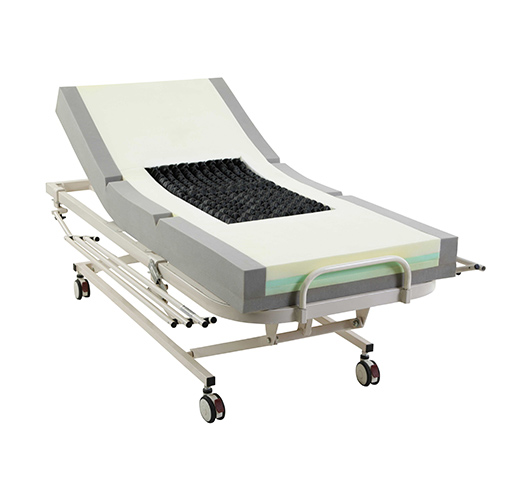 Our Health ROHO mattress is constructed from specialized hospital grade foams and registered as a "class 1 medical device " this design incorporates a tri-Layer construction for high level pressure redistribution and comfort and in-built side formers increase the support and safety of the mattress by preventing the patient from easily rolling out. ROHO inserts can be added for either Sacral protection, heal protection or both depending on your needs. Healthcare suitable covers designed for the ROHO insertions are also available. Custom sizing available. Recommended weight rating between 50 - 150 kg.
For handling, cleaning and warranty information, click here. 
Other Uses
Can be made into seat cushions for healthcare use at home.

Warranty
Our Foams come with a 5 year warranty and our covers come with a 2 year warranty. Conditions apply.